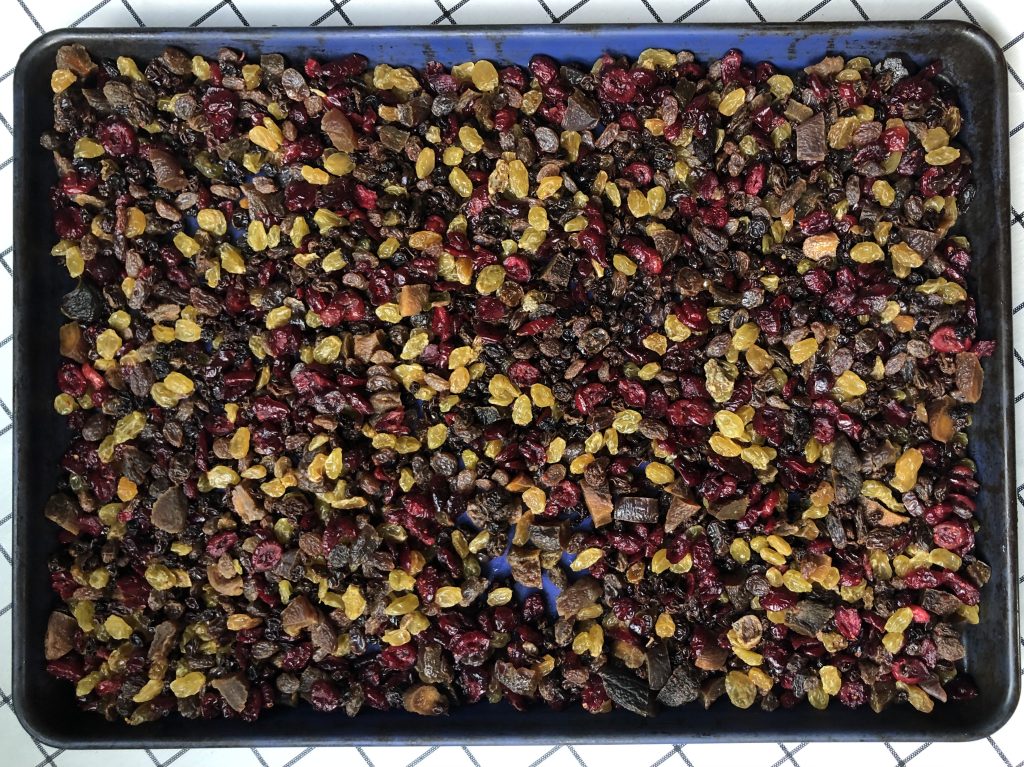 The brother killer is not some kind of blood-boiling poison used by second sons to claim the throne, as the name suggests. It's a fruit cake. In the early days of her column, sometime around 1910, Lilian Tingle mentioned her family's inside-joke-name for their favorite fruit cake: "the Brother Killer." Over the following 15 years readers regularly asked her about it. In February, 1925 Tingle retold the story of the Brother Killer for a new generation of correspondents:
"The cake was a great favorite with my brothers when I was a school girl…My brothers used to pass the cake with the remark 'Do try our sister's patent brother-killer.' This was intended to discourage the guest so that the brothers might have a better opportunity for attempting suicide with the cake after the party. It was very popular in our young circle and I had great glory in making it. Many years ago, about 14 I think, I told this story and gave this recipe in these columns and ever since every year, has come inquiries 'for that cake called "brother killer."' Once someone asked for a cake called 'kill father,' but I think she meant this same one."1Lilian Tingle, "Answers to Correspondents," February 8, 1925, NewsBank.
Tingle's personal stories, along with her quick responses and dependable recipes, made her extremely popular with her correspondents. Tingle was a dedicated teacher, always trying to explain why food behaved as it did and problem solve for her correspondents.
Today, when baking questions come up for me, I turn to the internet and often find an answer on a food blog or recipe site. In early 20th century Oregon, women were less likely to live with or near their families than they had been previously, which made it less likely that they had someone to teach them to cook or a community to help them with problems.2Harvey A. Levenstein, Revolution at the Table : The Transformation of the American Diet (New York : Oxford University Press, 1988), http://archive.org/details/revolutionattabl00leve. P. 79. In addition, middle class women were increasingly expected to feed their families without the domestic servants that their mothers had employed.3Zoe Helen Veit, Modern Food, Moral Food Self-Control, Science, and the Rise of Modern American Eating in the Twentieth Century (Chapel Hill: The University of North Carolina Press, 2013). p . 79. This made Tingle a valuable resource, not only for recipes, but also for answers to the specific questions housewives had about their ovens, recipes, and other problems. In 1922, R.E.M. from Fresno, CA asked "how do you steam fruit cake and finish in oven."4Lilian Tingle, "Answers to Correspondents," Sunday Oregonian, May 21, 1922, sec. 5, p. 4. Historic Oregon Newspapers, https://oregonnews.uoregon.edu/lccn/sn83045782/1922-05-21/ed-1/seq-72/#words=Lilian+Tingl+Tingle. R.E.M. already had a recipe, and turned to Tingle for details her recipe didn't address. As I made the fruit cake, it was helpful to look not only at the recipes Tingle provided, but also at Tingle's answers to readers' clarifying questions.
Why Fruit Cake?
Over the years of Tingle's column that I analyzed, questions about 'cake' were the most common. Within the cake category, fruit cakes were the most popular overall. Historically, fruit cakes were expensive desserts, often served at weddings or during holidays. Dried fruit was (and still is) a costly luxury item. Often people kept fruit cakes for months after baking so they could mature. To keep them from going bad, the cook "fed" the cake alcohol (usually brandy or rum) every week. Like many socially involved Progressive era women, Tingle was a prohibitionist. In 1919, the 18th amendment banned the "production, sale or transportation" of alcohol, and threw a wrench into traditional fruit cake baking.5"United States of America 1789 (Rev. 1992) Constitution – Constitute," accessed April 9, 2022, https://www.constituteproject.org/constitution/United_States_of_America_1992?lang=en. Luckily for Tingle, her fruit cake recipe already mostly excluded alcohol. She didn't give instructions for feeding (although most housewives probably knew how to feed their cakes), and even in her pre-1919 fruit cake recipes she tended to make alcohol an optional addition. I chose to add 2 Tablespoons of dark rum to my cakes because I don't have brandy or spiced fruit syrup, Tingle's suggested substitute.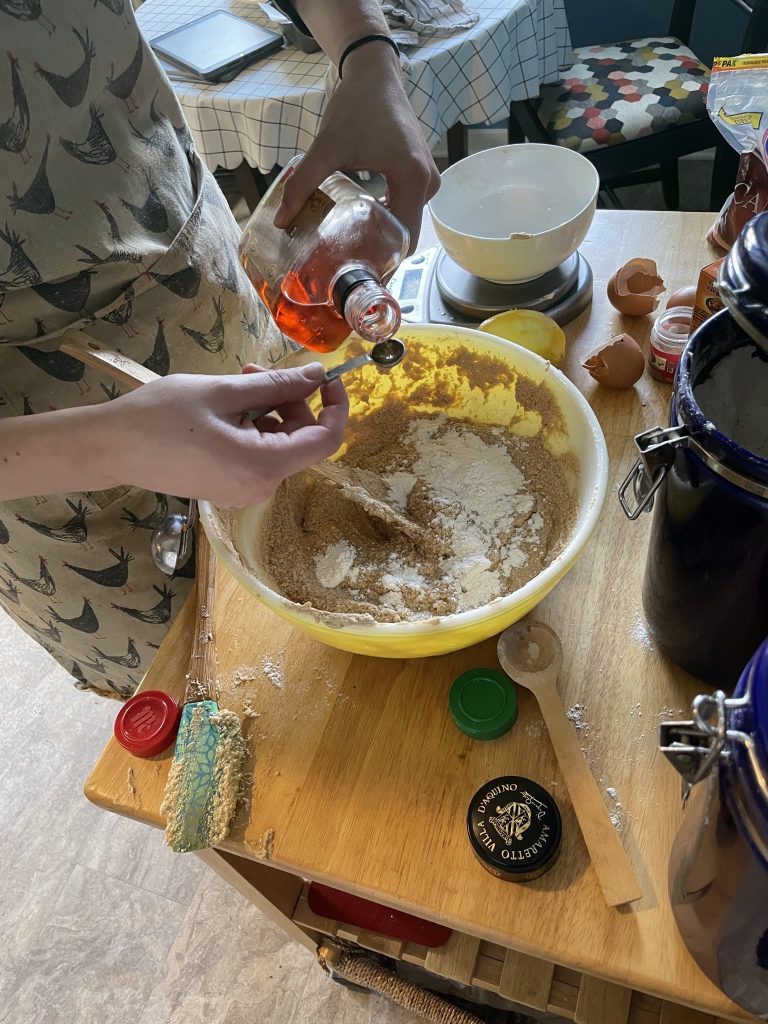 I made fruit cake referencing two Brother Killer recipes, one from 1916 and one from 1925.5 6Lilian Tingle, "Answers to Correspondents," Sunday Oregonian, October 22, 1916, sec. 5, Historic Oregon Newspapers, https://oregonnews.uoregon.edu/lccn/sn83045782/1916-10-22/ed-1/seq-67/#words=LILIAN+Tingle+TINGLE., Lilian Tingle, "Answers to Correspondents," February 8, 1925, NewsBank.The recipes had essentially identical ingredients but they had different levels of detail about the process. I halved the recipe: the original called for a pound each of butter, brown sugar, flour, eggs, dark raisins, golden raisins, currants, citron peel, and almonds, which would give you a massive 9 pound cake. I also slightly modified the ingredients. I don't like nuts in baked goods, so I left out the almonds and I couldn't find citron peel, so instead I used half a pound of cranberries and chopped dried apricots to replace citrus peel's tang.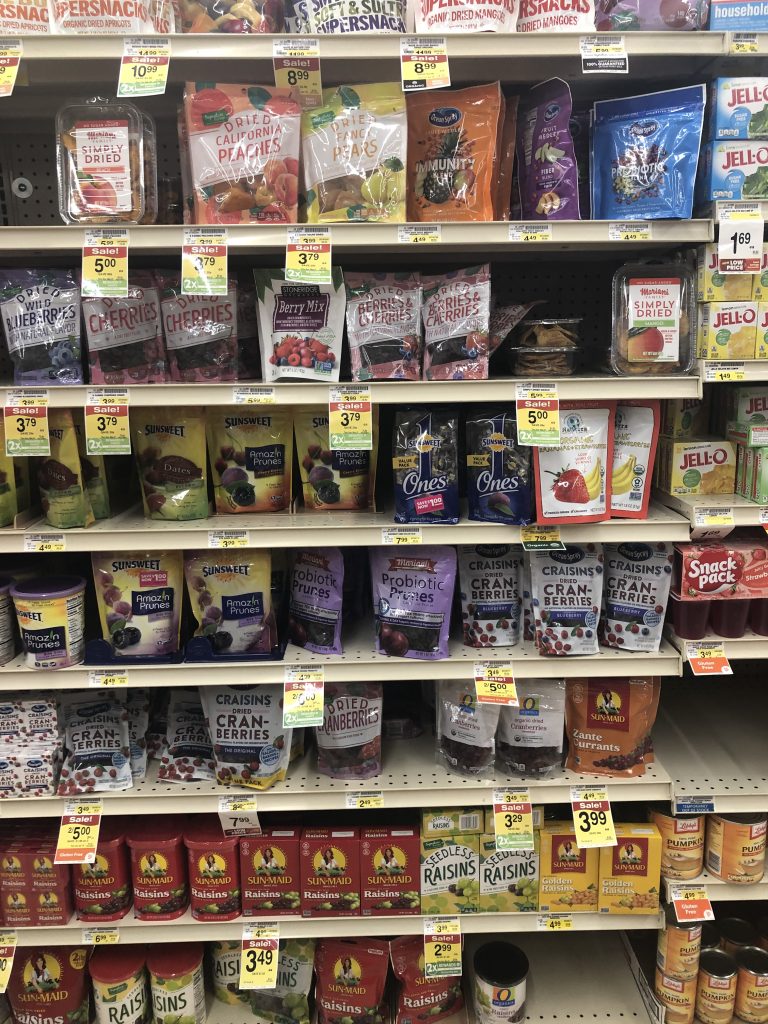 I bought the dried fruit I used at Albertsons and Sundance Natural Grocers. I don't have a car, or unlimited time, so I had to buy what they had, and I wasn't able to get everything I wanted. It was expensive. In total, the dried fruit cost $24, the rest of the ingredients cost about $12. For middle class women in the early 20th century a fruit cake was an investment. They couldn't afford to choose a bad recipe. When women wrote to Tingle, they trusted her with an important part of their holiday or wedding.
Making the Cake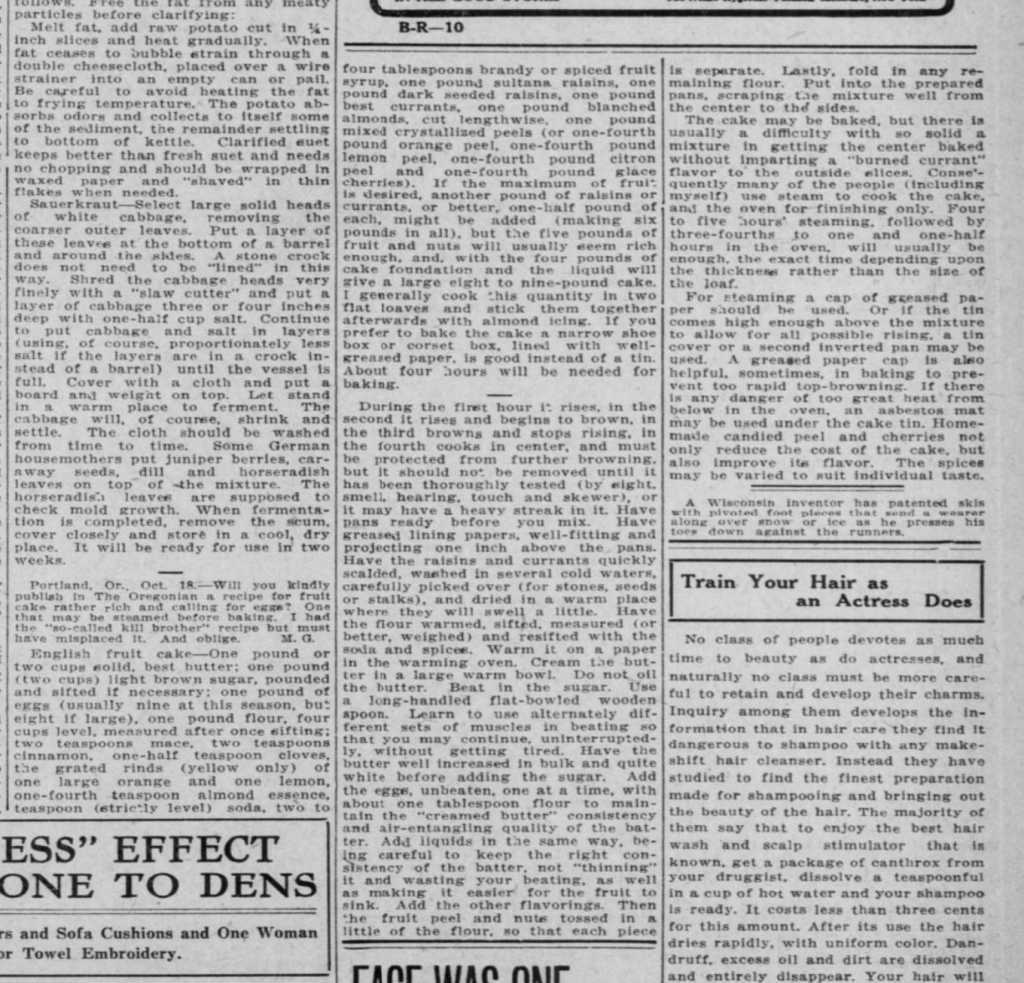 Once I finished all the shopping, recipe hunting, and planning, the cake-making process went relatively smoothly. First, I beat the butter and sugar by hand, the only labor intensive part of the process. The cake is equal parts fruit and cake batter by weight, so mixing in the fruit feels somewhat comical, but ultimately I was happy with how the mix came out. As it turns out, five pounds of cake batter is too much for one cake, so I made a loaf cake and a round cake.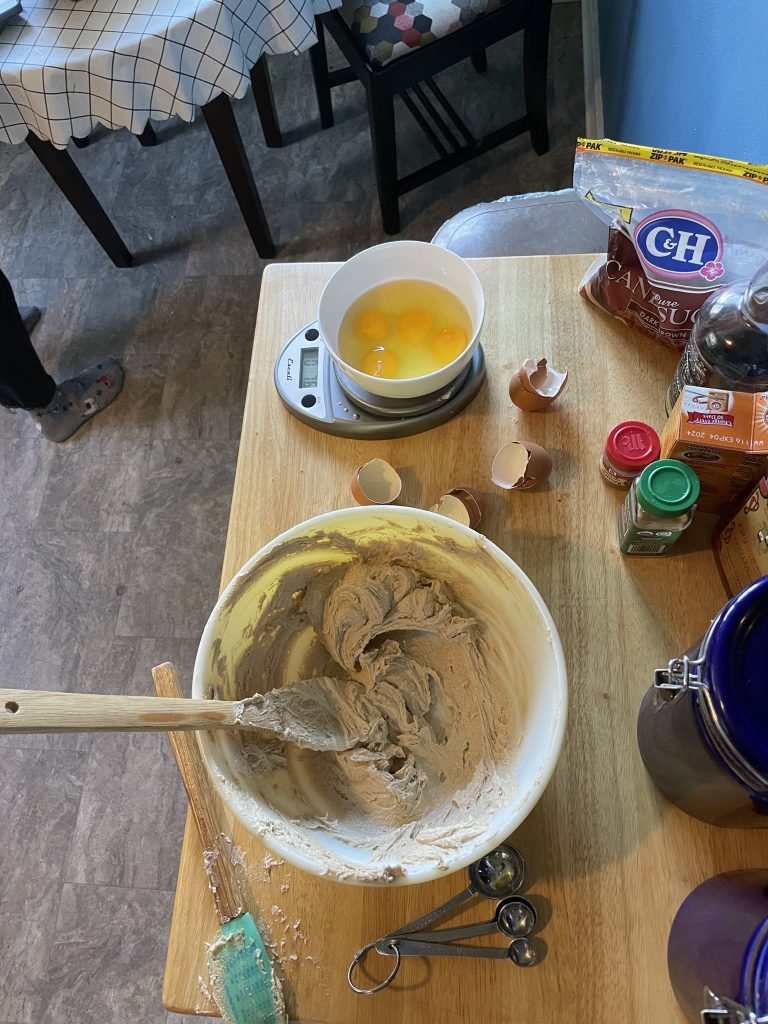 I baked the round cake, and decided to steam the loaf. Tingle preferred to steam fruit cakes, and I had never steamed a cake before. I'm planning to age the cakes for a week in the fridge, to get the best flavor. When we try them we can compare the baked versus steamed cake. Steaming cakes and puddings is popular in traditional British cooking, but is less fashionable now than in the early 20th century. As far as I can tell, both the baked and steamed cakes came out well. The baked cake took about an hour in the oven whereas the steaming process took 4 hours. Tingle points out in her columns that steaming was less fuel intensive and required less active work since the cook didn't have to manage a temperamental coal burning oven. For a fuel conscious person with a lot to do around the house, or someone who wasn't confident about maintaining a steady oven temperature, steaming was probably an attractive option. I don't actually own a steamer so I had to balance the loaf pan on a steam tray on top of a ramekin in my dutch oven, the only pot I had that was large enough. The steamed cake has a distinct look, with lots of air bubbles and holes on the top, but otherwise they seem quite similar. Check out this update post to hear about the results!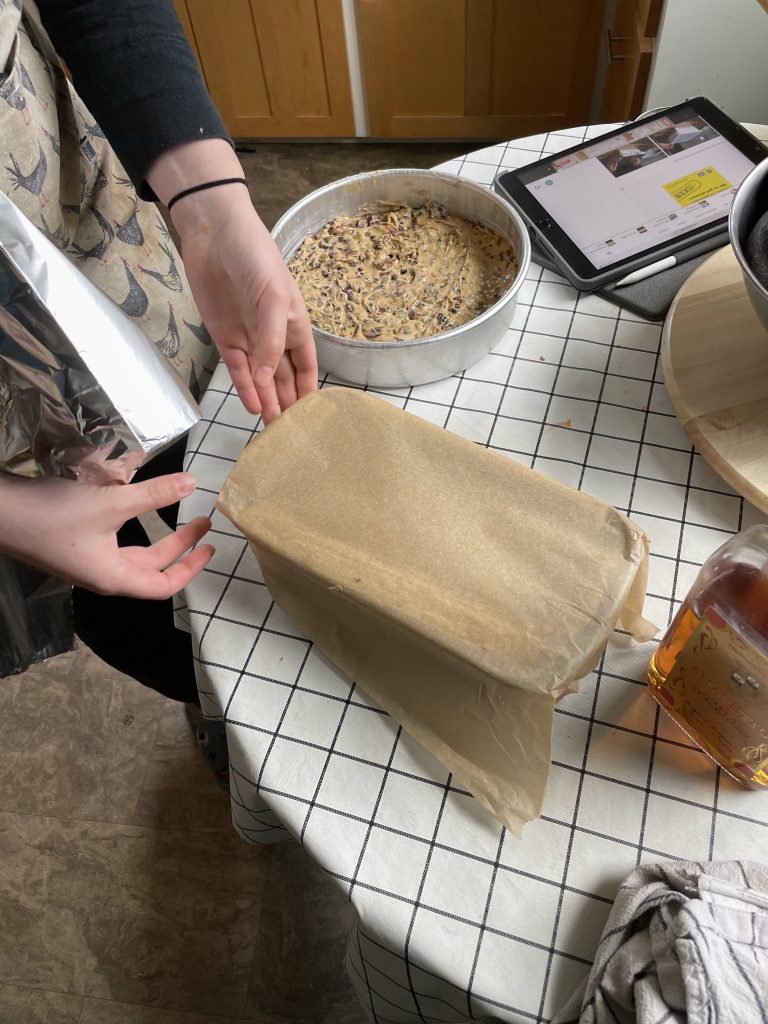 Notes
Special thanks to A. McNamee for taking most of the photos and keeping me company through the baking process.
For references, click on in-text footnotes, or visit this page for a full bibliography.